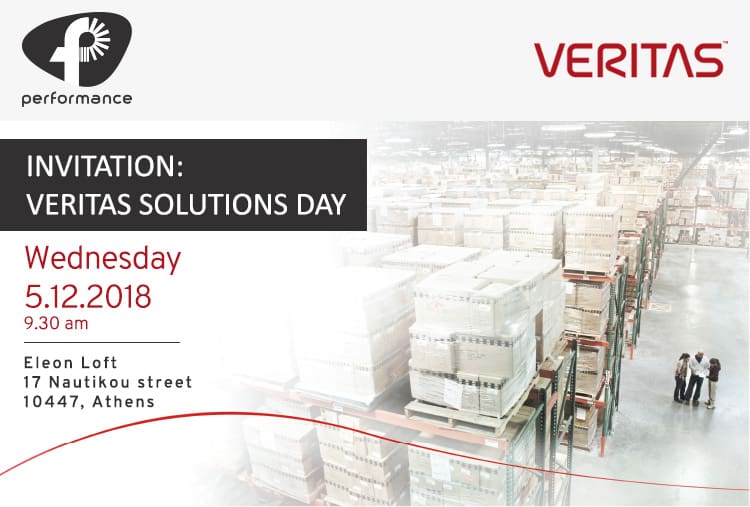 Data protection is more than just backup. It's more than you think.
Today's modern world runs on information. Your business depends on it. It's your lifeblood. As data continues to grow, hundreds of millions of workloads are expected to be created in the next five years—how will your company compete? Is your data protection adequate to ensure compliance?
Data protection is more than just backing up your data. It isn't just a cost, or an insurance policy to ensure compliance. It's an investment in the competitiveness of your business.
 Join us for the Veritas Vision Solution Day in Athens on Wednesday 5h of December at Eleon Loft and learn how the right data protection software can empower your 360 data management strategy
Agenda
09.30-10.00 Registration & Welcome Coffee
10.00-10.10 Welcome Address
10.10-11.40 Accelerate Cloud Adoption [near zero infrastructure Business Continuity and Disaster Recovery]
11.40-12.10 Coffee Break
12.10-13.30 Modernizing Data Protection [everything about Backup]
13.30-13.50 Digital Governance [Beat the regulator]
13.50-14.00 Q & As
14.00 Lunch & Networking
Registration is now closed!
————————————————–
Parking available and free of charge
————————————————–
Event Contact: Mrs Ageliki Papadimitriou T. 210 9947006 | M. 6937057015