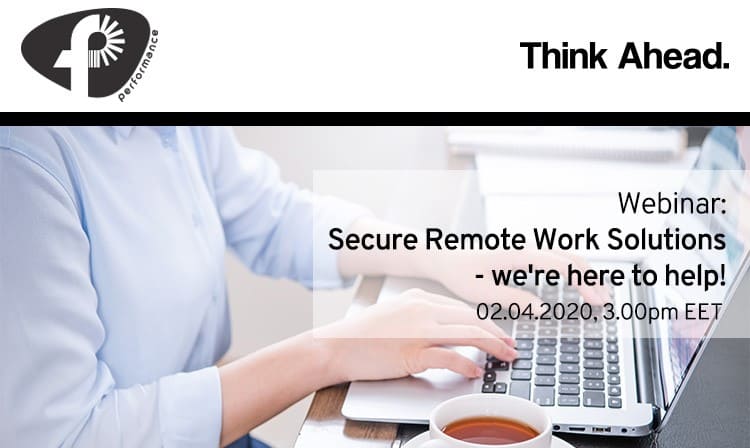 We are pleased to invite you to this webinar about the challenges of remote workforce.
Due to current situation of COVID-19, requirements for companies to support flexible workstyles has increased drastically. During this remote (!) event we will do a quick recap on what is working right now, what to expect and plan for, and the alternatives for achieving the desired Secure Remote Work Solution for your organization.When: 02 April 2020 (Thursday), 15:00-16:00 EET.
Topics include:
• Current Situation & Going Forward
• Exploration of fundamental options
• How do we choose
We will also hold a brief Q&A session. We'd love to see you from home!
REGISTRATION IS NOW CLOSED! 
You can watch the recording of this webinar here