Your affordable SOC by Performance Technologies
Your Security Operations Center for a fraction of the cost
At Performance Technologies, we have designed and we operate an out-of-the-box Security Operations Center (SOC) to manage and monitor security around the clock, effectively eliminating the gaps for a cyber threat to sneak through.
We provide a centralized operations center to help organizations identify, investigate, prioritize, and resolve issues that have the potential to affect the security of their critical infrastructure and data across their on-premises, cloud, and hybrid cloud critical infrastructure.
We offer real-time threat detection and incident response to any identified attack, along with insights on how the attack is being executed, and what systems or data are being compromised.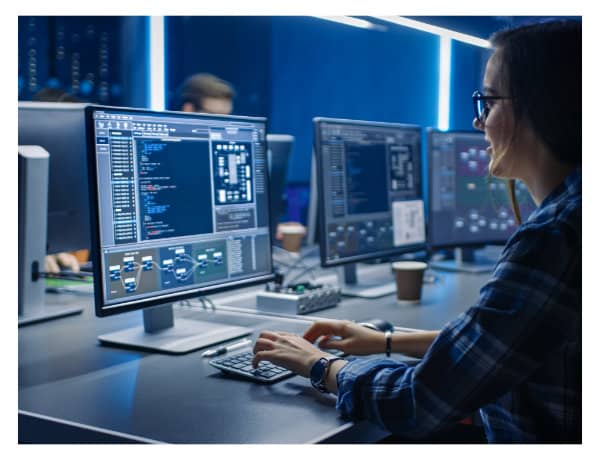 Threats never stand still – and neither should you
The Performance Technologies Security Operations Center help organizations reduce the complexity in managing security, performance, and compliance with a comprehensive, single-pane-of-glass approach that provides enterprises and CISOs with greater visibility and control over their current and desired risk posture.
The adaptive, scalable, and holistic view of the threat landscape and global threat intelligence, along with real-time, cross-correlated NOC and SOC analytics, enables enterprises to more rapidly detect and respond to threats and focus on remediation efforts.
It's not a matter of "if" but of "when" a breach will happen.
We help you act in a timely manner and reduce the costs of recovering from such incidents by offering important proactive elements such as the following:
Security Awareness Trainings
Patching Best Practices (OS and 3rd Party Software)
Network and Systems Security Hardening
Phishing Simulation Attacks
Dark Web Monitoring for Leaked Credentials
Endpoint and Network Management
Endpoint EDR Security
DNS Filtering
Privilege Access Management
Security Policies Generation and Enforcement
— Ready to secure your business?
Send an email to soc[@]performance.gr, or call us at (+30) 210 99 47 100